Someone on Twitter posted this probably 17thC image of kite flying.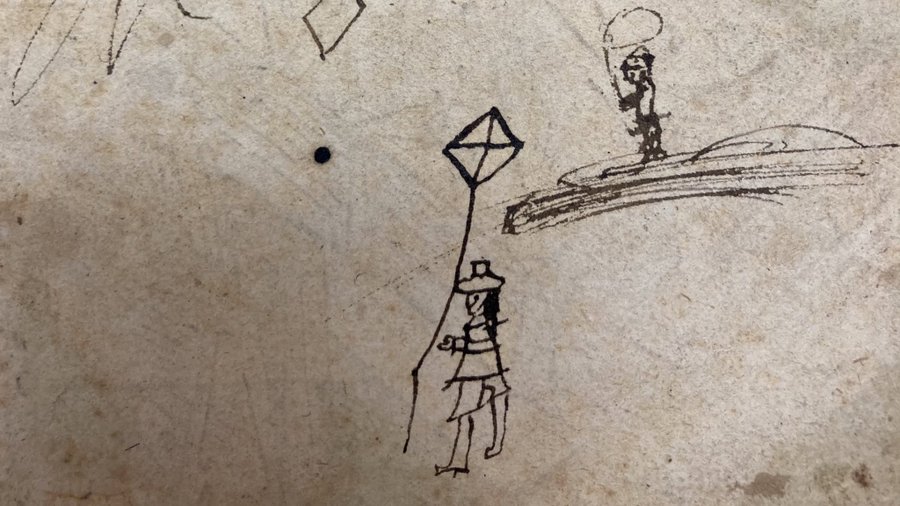 "Some kite-flying (seventeenth century?) doodled on a fragmentary title page of the medical & spiritual compendium known as the 'Versehung von leib' (Nuremberg, 1493). Part of a group of uncatalogued binding fragments
@theULSpecColl
"
"The piece of paper it's on is the title page of a book printed in Nuremberg in 1493, but that book may have been in England by the C17. The TP is all that survives (this leaf likely saved as it has a nice woodcut on the other side). It looks C17 to me but it's just a guess..."
https://twitter.com/liamsims/status/1351173497603682305