Just finished my third ( I think) Sixth Sense.
This time I`ve made it a 90% scale and a SUL. The reason behind the 90% scale is that it makes the leading edges 1400mm long which happens to be the same as my HQ Shadow, and despite having 4mm pultruded LE`s has stood up to some "unplanned landings" quite well.
The plan therefore was to use 4mm as LE`s, hence the scale down
The build was much the same as the other kites I have posted but the devil is in the detail.
The sail is Icarex, the leading edge is ripstop (1.5oz) 40mm (folded to make a ) 20mm edge and the trailing edge is the same material at 16mm folded to make an 8mm edge.
I used a small Dacron "nose bag" for the spine top but the nose reinforcement is nylon (my kite bag material) and not Dacron as it is a fraction lighter.
There is Dacron reinforcement for the stand-off area but not intruding into the sail very deep, I opted to run it along the edge rather than has a wide patch, the stand-offs are covered individually with a small circle of Dacron hand sewn over.
Framing ....is unauthordox
Upper Leading edge is 4 x 3mm pultrude.
Lower leading edge is 4 x 2.5mm pultrude, the ferrule used is 6 x 4 wrapped carbon and not Aluminium as in the Shadow.
Upper spreader the same 4 x 2.5mm carbon.
Spine is a Carbon Express arrow shaft...wrapped carbon, outside diameter 5.8mm and 10g weight for a 82.5cm length (so slightly lighter and slimmer than P90).
Lower Spreaders are Skyshark 2PT cut to length from the fat end
and ferruled with hollow 6mm.
Inner standoff is 3mm x 2mm tube! I opted for this over solid rod after testing both for deflection and noticing hardly any difference over the short length needed .
Outer standoff is 2mm solid rod with short sections of the 3mm tube at the tips so they fit the connectors.
Connectors are upper... TAPA 4mm
Lower TAPA 4mm with the spreader end drilled to 5mm.
TOP TIP! If you ever need to drill or ream out any rubber connectors or fittings....stick them in a bag and freeze them overnight, it make them much more rigid and the drilling more accurate as the rubber dosn`t flex
Centre T is my own, solid poly rod 12mm diameter cross drilled to suit whatever diameter sticks I`m using but still 15mm "depth" so any plans I use kinda match the commercial centre T`s
I`m afraid the pictures look a lot like most of my other builds and don`t show the details...hence the write up.
Oh!..... Span 2.2m
Weight including bridle/leaders and a section of an 8g aluminium knitting needle in the base of the spine (handy as most knitting needles are already configured in diameter in mm
is.....157grams.
[url][URL=http://s725.photobucket.com/user/peteh11/media/DSCN2431_zpsufishqvr.jpg.html]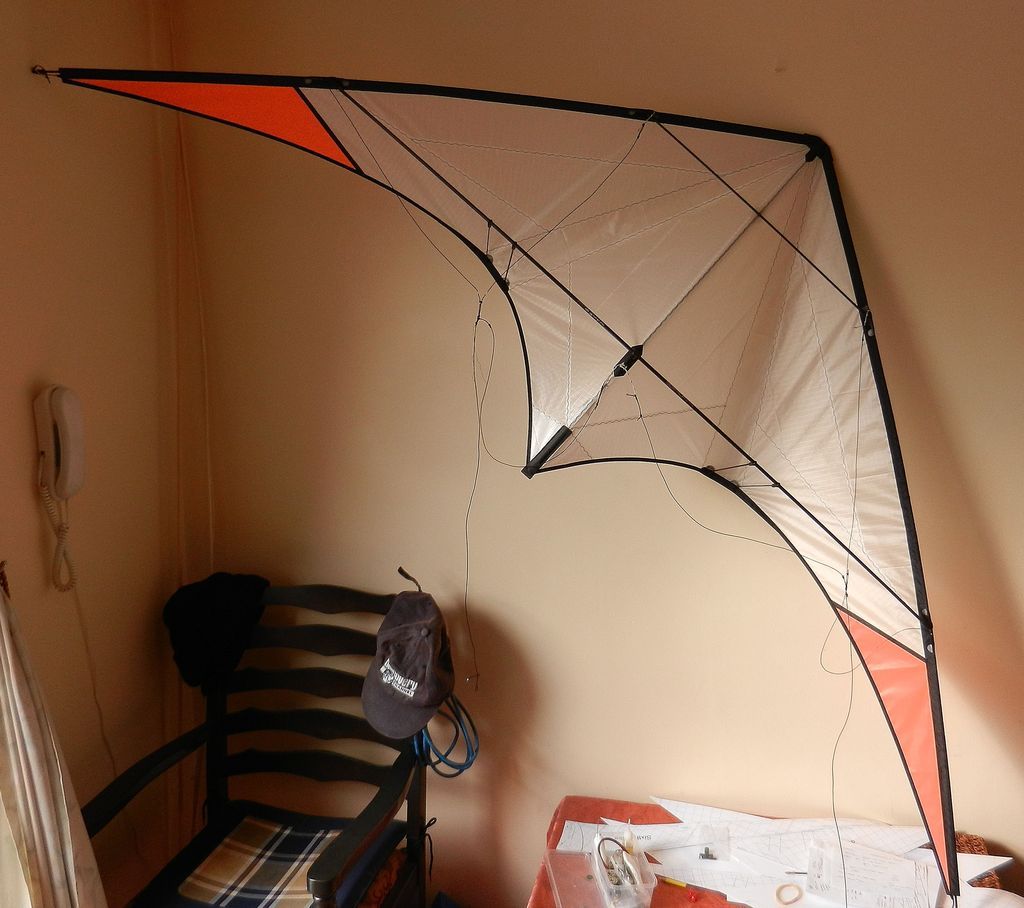 [/url][/url]
[url][URL=http://s725.photobucket.com/user/peteh11/media/DSCN2424_zpsmxyj5jfc.jpg.html]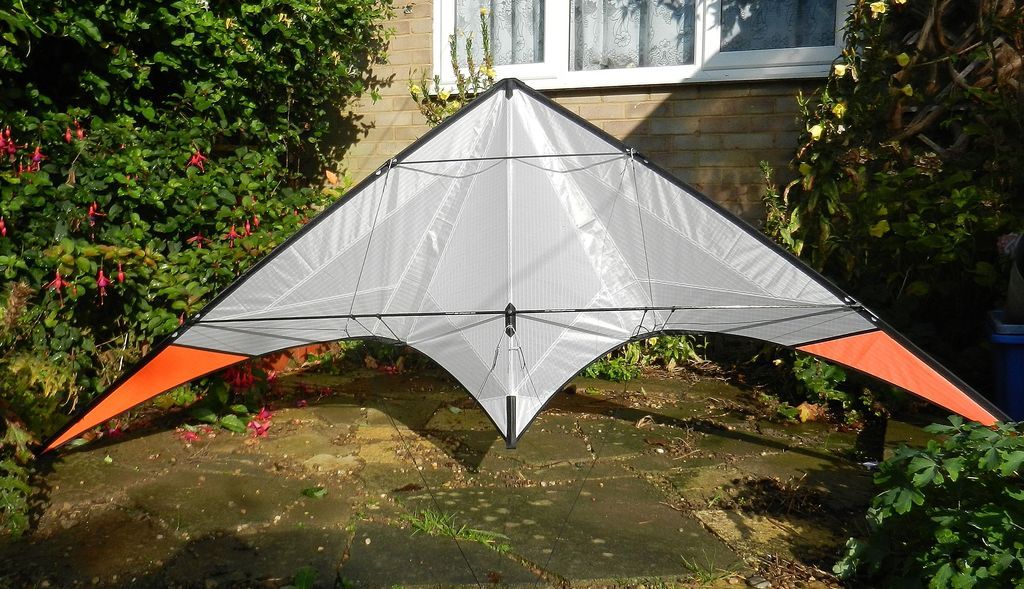 [/url][/url]
[url][URL=http://s725.photobucket.com/user/peteh11/media/DSCN2423_zps19dxudop.jpg.html]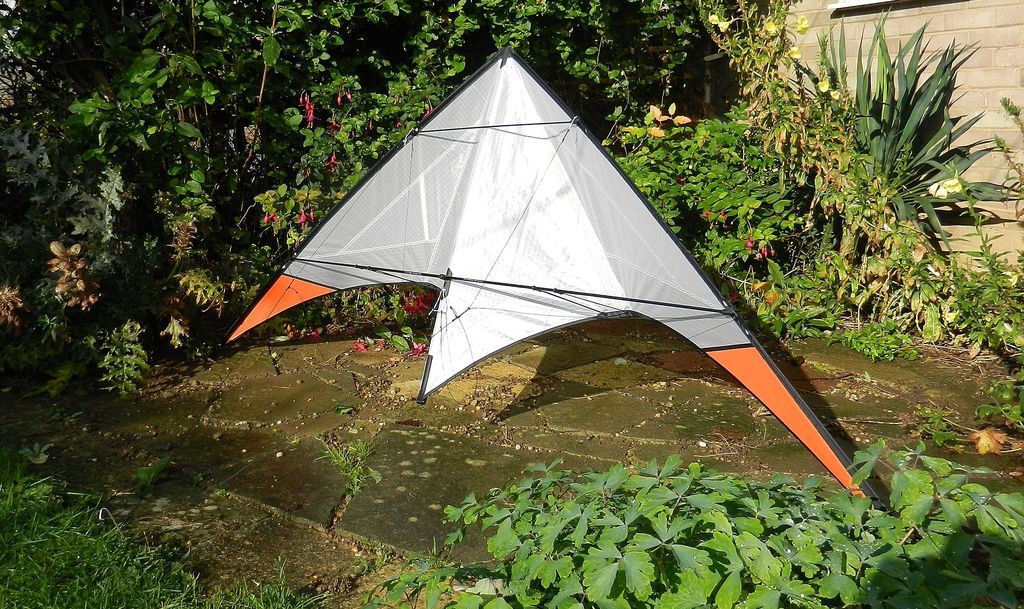 [/url][/url]
[url][URL=http://s725.photobucket.com/user/peteh11/media/DSCN2427_zpsaqnoaqfl.jpg.html]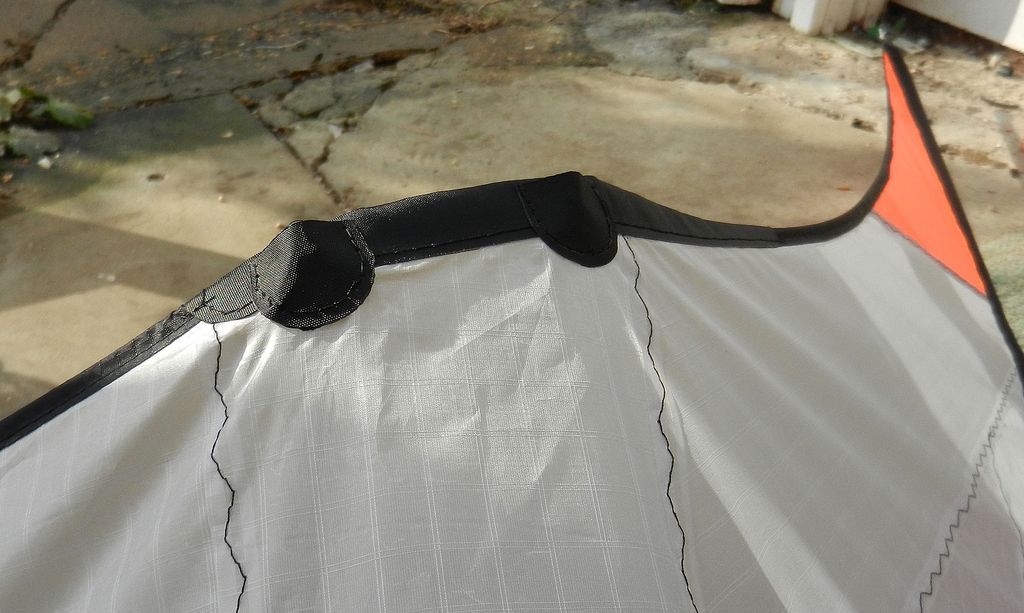 [/url][/url]
[url][URL=http://s725.photobucket.com/user/peteh11/media/DSCN2428_zpsvaou963q.jpg.html]
[/url][/url]