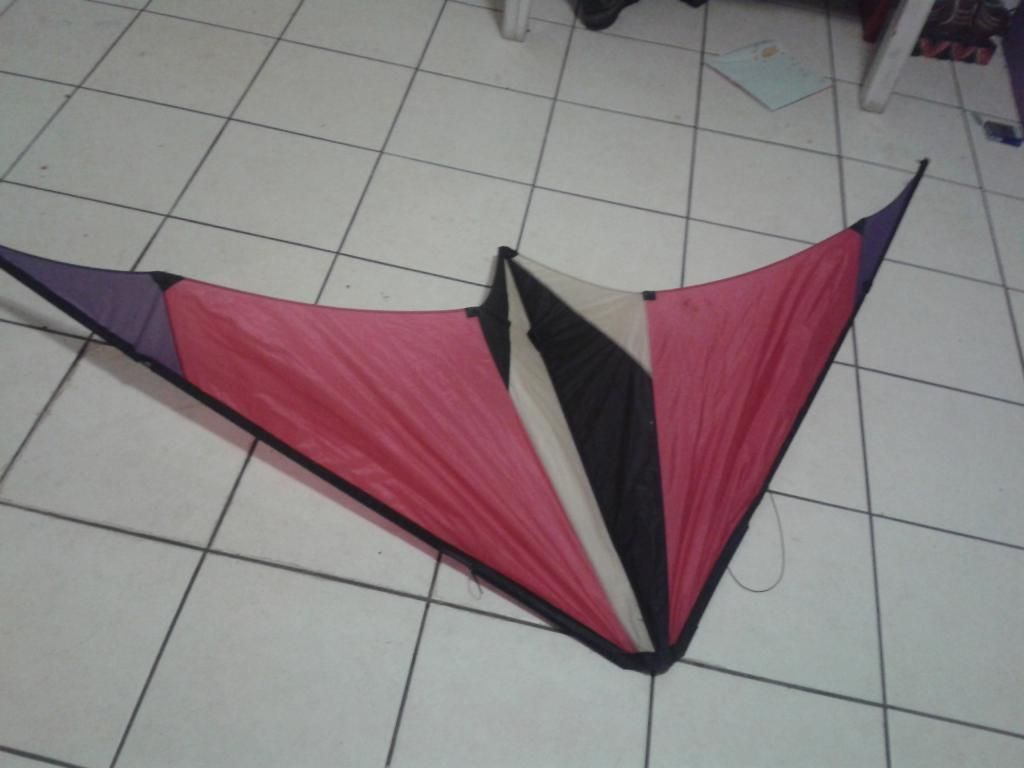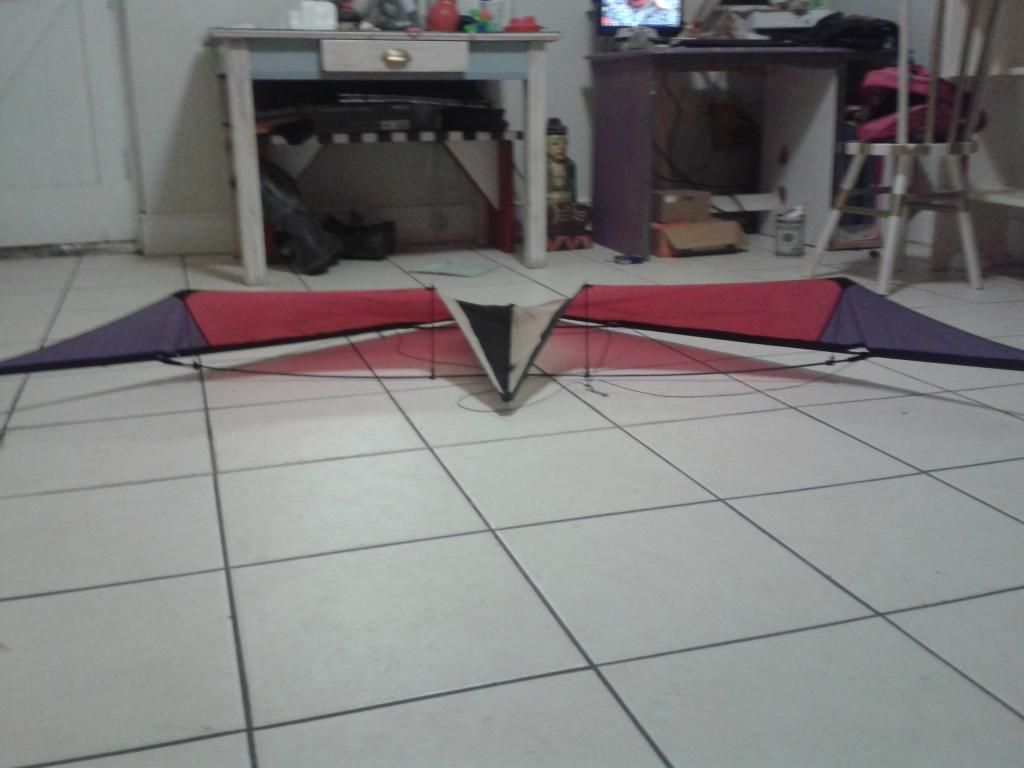 Hi all. Im trying to restore this kite I picked up from a friend. Id like to know what model it is . its made by Air-Crafts.
No clue on how long the upper and lower spreaders and stand-offs must be. I got the kite it was only the sail and Im not sure that ive fitted the correct lenths of parts.
Does it look like it should. It flies ok . at first it turned like a ship and didn't have much lift. but ive made some changes to the lenths of the poles now it seems ok.
but still I don't know how its supposed to fly as I don't know wether its a pro stunter or what.
ive tried searching air-crafts on google but get nowhere.
please help
Thank you and kind regards
Thomas